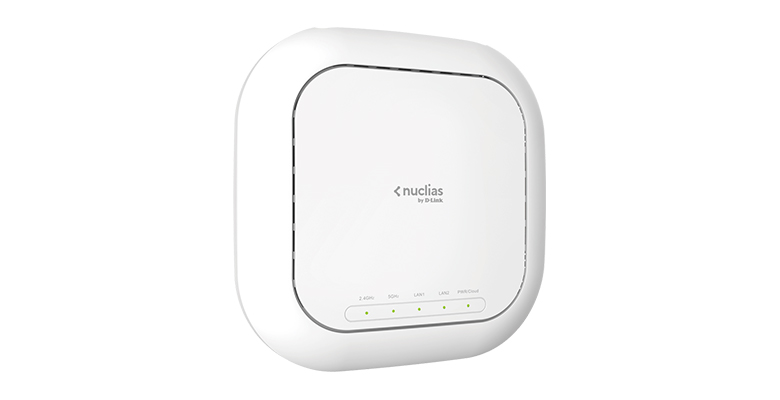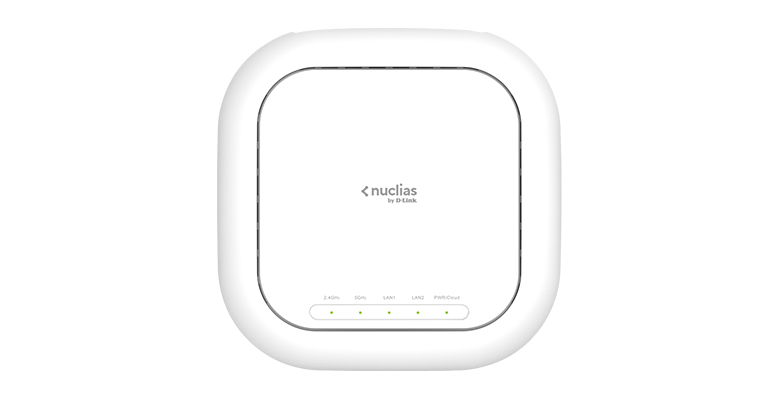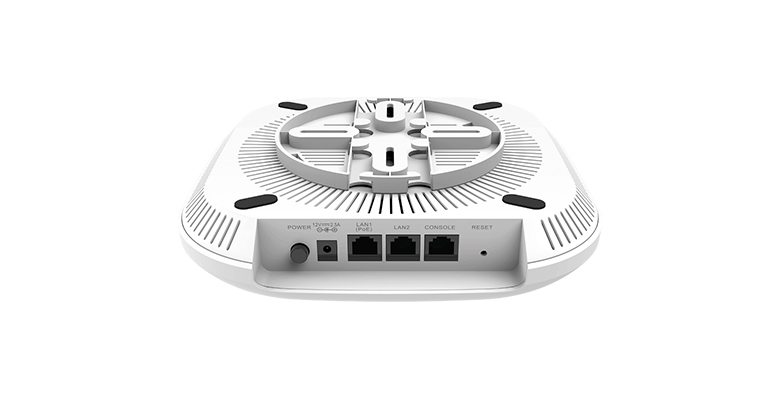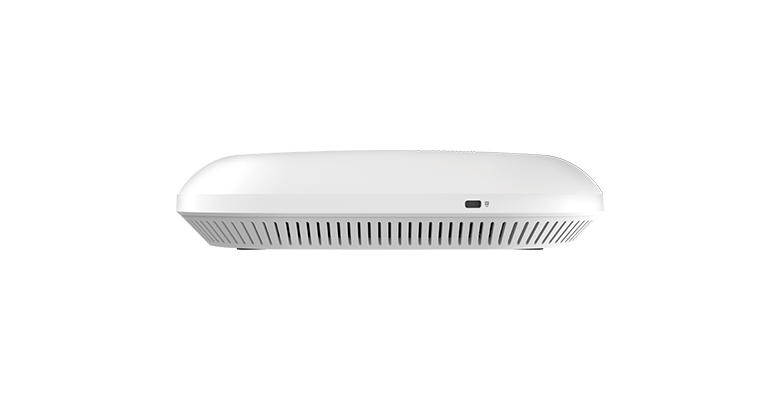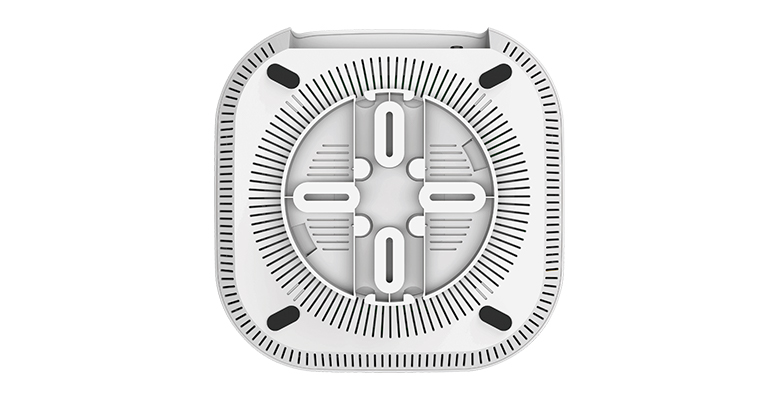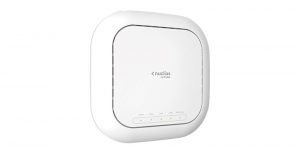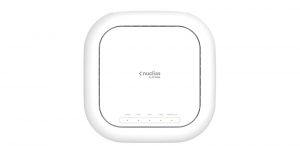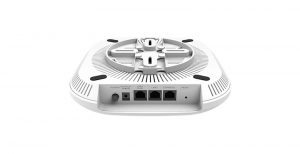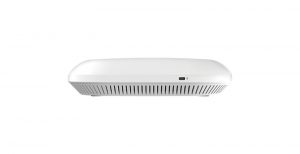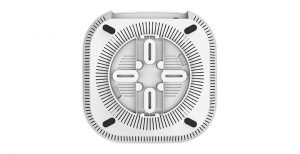 Nuclias Cloud-Managed AX3600 Access Point
DBA-X2830P
CGestión centralizada basada en la nube, con interfaz web intuitiva y basada en aplicaciones
Compatible con Wi-Fi 6: ofrece una mayor eficiencia de red y menor latencia, con casi cuatro veces la capacidad de los estándares Wi-Fi anteriores
Utiliza MU-MIMO 4 x 4 para evitar la congestión, reduciendo el tiempo de espera para todos los usuarios
Rendimiento superior con su sistema Dual-Band con velocidades de transferencia de hasta 1147 Mbps en la banda de 2,4 GHz y 2402 Mbps en la banda de 5 GHz
El área de cobertura es compartida más eficientemente gracias a la tecnologia Airtime Fairness
La tecnología Band Steering gestiona de forma inteligente a los usuarios, asignadolos en radiofrecuencias mas "limpias" cuando es posible
Dos puertos LAN capaces de Link Agregation ofrecen 3.5 Gbps de backhaul en dirección de la red cableada, eliminando los cuellos de botella en el AP
Soporta Power of Ethernet 802.3at lo que significa menos cables, para un despliegue mas limpio y sencilla
Con Zero Touch Deployment, permite una instalación rápida plug and play eliminando la necesidad de configuración on-site
Soporta WPA3™ — el estándar más reciente de encriptación Wi-Fi para una protección aún mayor
1-Año de Cloud Subscription Incluida
Puntos de venta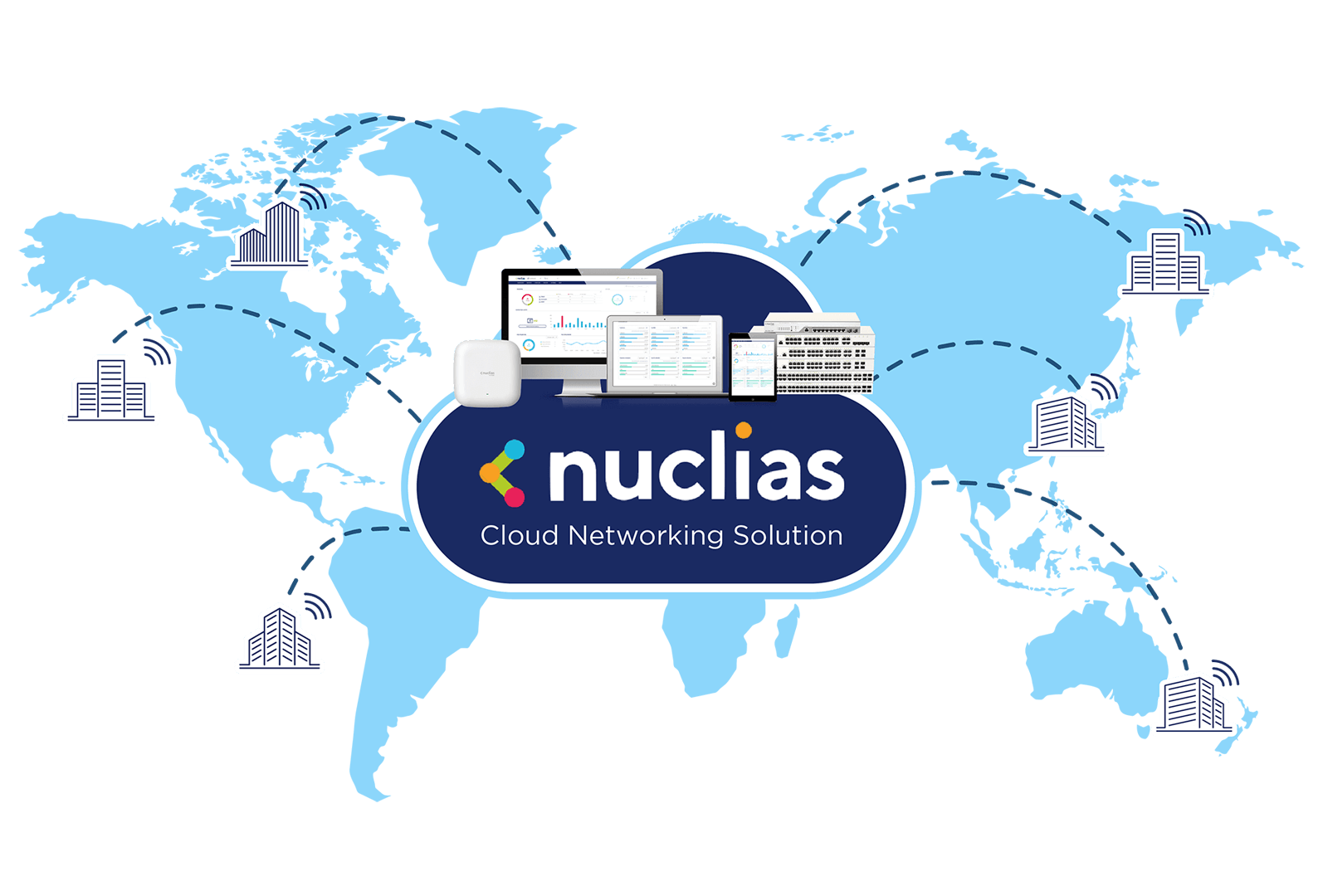 Harness the Power of Cloud
Networking
This device is part of the Nuclias Cloud Solution. Businesses of any size and level of IT resources can reap all the benefits of Cloud Networking to boost productivity and enhance competitiveness.
Zero Touch Deployment
Hassle-Free Management
Unlimited Scalability

Hails The End of Slow Business
The DBA-X2830P is empowered with next generation Wi-Fi 6. Enhanced MU-MIMO with even more uplink and downlink streams serves more devices simultaneously. OFDMA dramatically increases transmission efficiency and 1024-QAM packs even more data, bringing unadulterated speed increases of a searing 25%.
Wi-Fi 6 leverages all these features and more to create Wi-Fi with unparalleled performance.
Features To Supercharge Your Wi-Fi
The DBA-Series comes packed with features that boost throughput, handle more users more efficiently, and creates an overall simply better Wi-Fi experience.
Wi-Fi That Turbo Boosts Business Performance
With the DBA-X2830 by your side, it's all systems go. It is fully prepared to handle all day-to-day demands of SMBs. Equipped with Wi-Fi 6, there are massive performance improvements, as well as all the features of 11ac now available for the 2.4 GHz band too.

Equipped with two LAN ports—a 2.5 Gbps and a 1 Gbps port—that support Link Aggregation, you have got exceptionally fast backhaul to the network.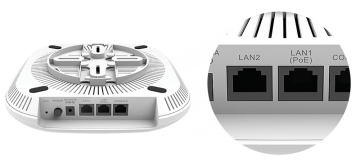 Your Guests Online in No Time with a Captive Portal
With your dual-band Wi-Fi up and running, it is time to get everyone connected. A captive portal is an immensely easy method for getting users online quickly. Simplify further with Social Login so guests can get online whichever way suits them best.
And not only does it also increase brand recognition, but businesses can collect valuable data to better understand users.
4 x 4 MU-MIMO is the Force Multiplier for your Network
The Achilles' heel of any Wi-Fi network is many users all connecting simultaneously. Equipped with MU-MIMO with four spatial streams though, the DBA-X2830P can open four connections at once, transforming one high-speed connection into four.
If you have lots of simultaneous users, MU-MIMO lays out the best coverage possible. There's no slowdown and definitely no lag, no matter what users are doing.
It can be hard to look good while still being functional. Yet the DBA-Series strikes the balance just right.
The smooth case in crisp white makes for an elegant design that can effortlessly fit into any setting.
Hit the Ground Running with Zero Touch Provisioning
The DBA-X2830P Nuclias Cloud-Managed Switch Series is deployed as a pre-managed, zero-configuration access point. No need to send out your most experienced engineer for every installation. With Nuclias' Zero-Touch Deployment, you can power-up the access points on site, plug them in, and remotely set up and manage them through Nuclias Cloud.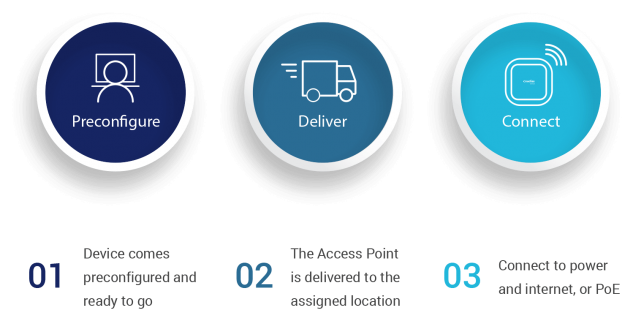 Complete Control over your Network's Access
Complete control comes as standard with the DBA-3620P. Combined with the Nuclias Cloud management software, a variety of the latest in network security and management tools are at your fingertips. You can rest assured that the best of the best are hard at work keeping your network protected and hitch free.


Supports WPA3™ - the latest WiFi security for more protection
RADIUS
Eliminate shared passwords with unique credentials for each employee
Customizable Captive Portal
Separate guest and employee access
MAC Filtering – Limit what devices can connect
Rogue AP Detection – Guard against unauthorized Access Point installation
Wireless LAN Segmentation – Better bandwidth utilization
Wireless Isolation – Limit what users access on the local network
Wireless Broadcast Scheduling – Automate when your network is available
SSID Broadcast Disabling – Hide your wireless for an extra layer of security
Peak Performance and Discreet Deployment with Power over Ethernet (PoE)
The DBA-X2830P's Power over Ethernet function allows for easy installation and a simple, clean setup. No need to run extra power lines, no added hassle when configuring your hardwiring and no more cable clutter. Perfect for advanced installations in areas where power outlets are not readily available.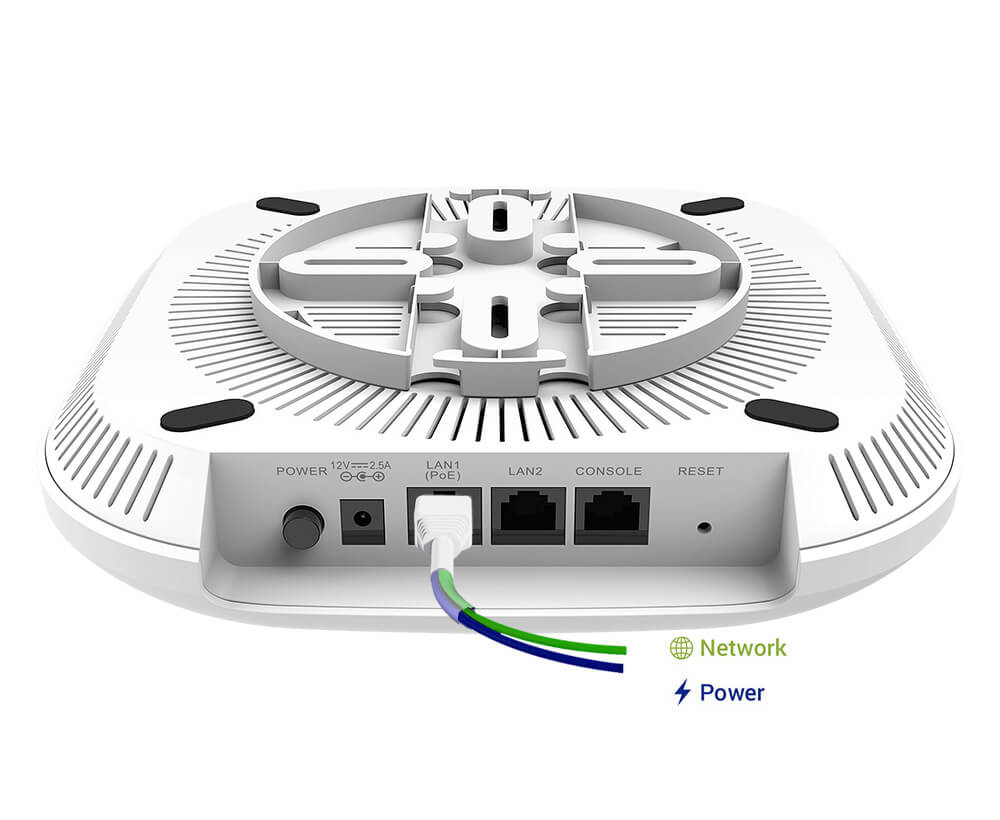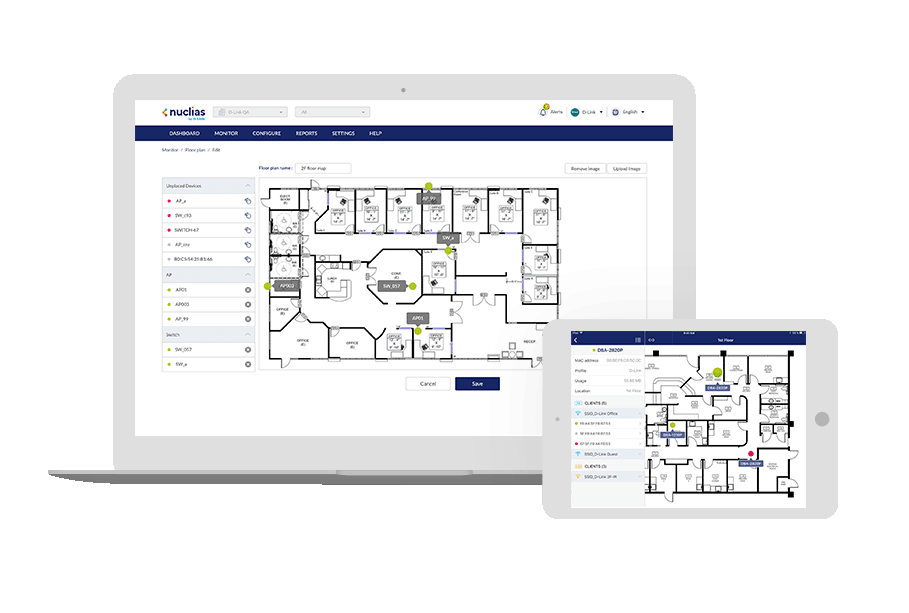 Essential Network Management Tools At Your Fingertip
Manage your entire network using D-Link's intuitive Nuclias Cloud Management platform. All aspects of your network are easy to reach through the highly powerful centralized platform.
Tasks such as segmenting the network, managing multiple devices simultaneously, enforcing security policies, and monitoring live network statistics remotely can be done anytime, anywhere.
Connect your
access point to a
PoE ready switch.
It's as simple as that.
Especificaciones técnicas
• IEEE 802.11ax Wi-Fi 6
• IEEE 802.11a/b/g/n/ac Wave 2 wireless
• 1 x 10/100/1000/2500 Mbps Ethernet Port
• 1 x 10/100/1000 Mbps Ethernet Port
• 1 x RJ45 Console port
• IEEE 802.11a/b/n/g/ac/ax
• IEEE 802.3az Energy-Efficient Ethernet (EEE)
• IEEE 802.3at Power over Ethernet (PoE)
• IEEE 802.3i/u/ab
• IEEE 802.3x Flow Control
• Power/Cloud, 2.4 GHz, 5 GHz, LAN 1 (PoE), LAN 2
• 4 x 4 Internal omni-directional antennas
(2.4 GHz: 3 dBi, 5 GHz: 4 dBi)
• 2.4 GHz: 29 dBm
• 5 GHz: 28 dBm
• 2.4 GHz: Up to 1147 Mbps
• 5 GHz: Up to 2402 Mbps
• WPA2/WPA3 Personal/Enterprise
• MAC address filtering
• RADIUS server authentication
• SSID isolation
• Guest isolation
• Captive portal
• Station isolation
• Supports up to 16 SSIDs per device
- Up to 8 SSIDs per wireless band